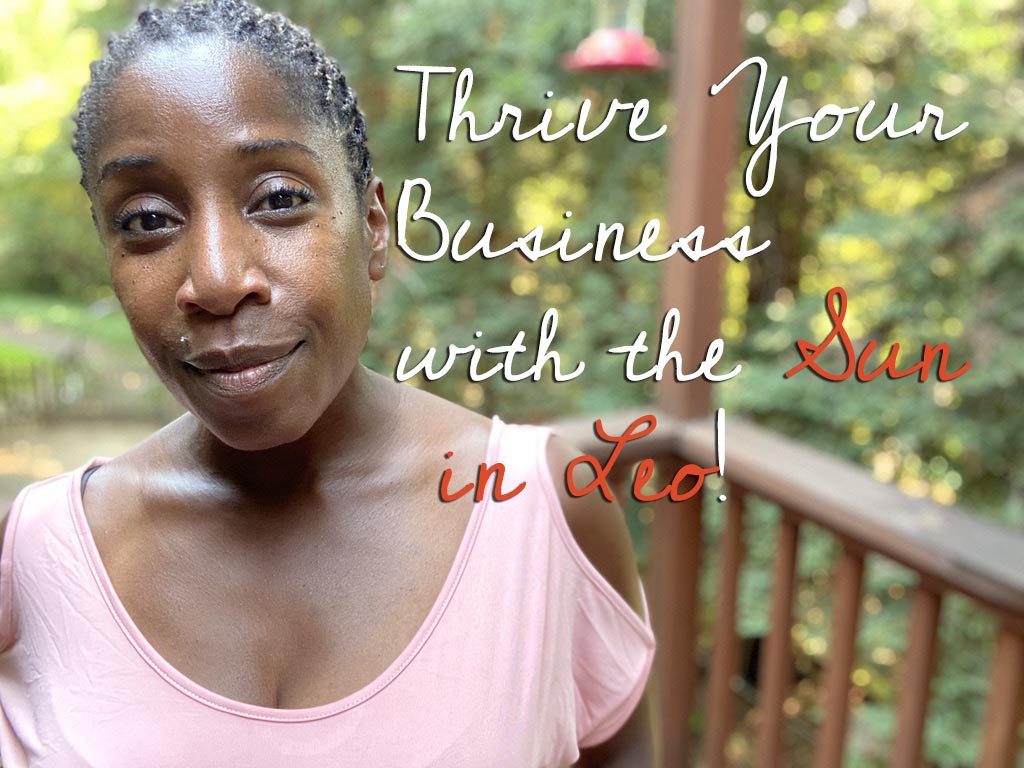 There is something magic in the air between July 23 and August 22, the Sun in Leo season. Leo is a fire sign. Expect to feel the boost of energy for all the things you have been thinking about starting but haven't been able to find the energy, or the motivation for. You will feel a good flow of inspiration during this season so plan well and expect the unexpected. This is the best time to start new projects and to improve the existing ones.
Last month, during the Sun in Cancer season, you probably found yourself contemplating what truly is important to you in life. You evaluated your core values, your belief system, and questioned yourself and your plans deeply. Maybe you spent long hours getting together with family and friends strengthening your bonds. Sun in Cancer makes us feel more grounded, it makes us discover our roots and explore our inner strengths.
With this feeling of vivid vision and open-mindedness, you can take advantage of the true power of the Leo season which follows Cancer. The Sun in Cancer season helped you discover the answers and inspired you to make the necessary changes in your life. Now is the perfect time to put these thoughts into action.
Roar, Heart-Centered Entrepreneur! Here's why the Sun in Leo is so important for you...
Even though Leo is a fire sign and represents extrovertedness, this period, when profited from wisely, can help people who have a strong intuition value their spiritual lights. Anything you thought was weird, or out of the ordinary about yourself, or any idea that seemed a bit absurd will start to make sense as everything will feel more natural and normal. It's like being able to finally connect the dots and seeing the big picture. Embrace your creative powers and unique ideas. You can turn them into reality during this season. Feel the surge of adrenalin that will keep you inspired and motivated and turn your business into a success. During this time you will find that being original and unique are good traits to have and you should improve these traits instead of bury them. The Sun in Leo puts a good dose of encouragement in all of us. Each sign is affected differently by this Sun transit. But also, in general, some energies are common to each sign when the Sun is in Leo. Here are some of the common effects:
People want to grow and make discoveries.
They want to heal their emotional scars and make a new beginning
They want to work on their social skills and feel more confident and accepted
They want to focus on their spiritual powers but also want to improve their careers
They want to explore their lives and see the possibilities they weren't able to see before
They want to work on their romantic relationships as well as family connections and friendships
They want to create an action plan to get them to the next level in their lives
All these things we mentioned above mean that this is a time in general when people need guidance more than ever. The Leo energy is quite positive but some people might find themselves indulged in pleasure and partying too much so it could be easy to get lost in this flow of energy. That's why it's important for you, the Spirit Guide and Heart-Centered Entrepreneur to use your talent to offer your services to those who need it during this time.
Grow Your Business with the Sun in Leo
The power of the performer: Leo awakens the creative powers in us, at the same time giving us the courage to perform and express ourselves. You can use this energy to connect with more people. But more importantly, you will feel more inspired to communicate with your clients because you will have more ways to express yourself and your ideas. This is a great opportunity to help others as your communication skills will be in good shape. You might see that you come up with creative ways to help people and you have a better understanding and deeper empathy for their situation. Use the performance skills to redirect your clients into their tracks and help them discover their inner powers and show them how to listen to their intuition. You don't have to be a stage performer to influence people. And remember also that this season affects your clients in similar ways so they will be more open to receiving your guidance than before. As a Heart-Centered Entrepreneur, you have the tools to keep a healthy balance between your personal and professional life as opposed to others getting carried away with too much drama and too many emotions. This is your key. Others, who don't have this talent, can easily fall apart with the high energy they feel between July 23 and August 23. For the ones who need a little tap on the shoulder, you will be the answer. One downside of having the performer's energy is that some people might be dramatic, they might have emotional ups and downs. So be compassionate-- Leo rules the heart!
It's time to get out there. During the Sun in Cancer transit, you created a road map of what you want and where you want to see your business go. That's because Cancer makes us look inward. Leo season has the complete opposite effect and it is time to find a way to make your dreams come true. You will have big opportunities during this season if you take careful steps and don't let your emotions run free. If you were thinking about starting your podcast, a YouTube channel, a blog, it will be the best time to get your name out there. Many people need communication and are called to make more connections during this month. You can take advantage of this and create an extra avenue of income for your business. In the same way, many people will need help to put their plans into practice. You might get a lot of messages or phone calls from people asking to use your services because they have no idea how to set goals and follow a well-designed action plan. This is the best time to offer new packages, monthly, quarterly, semi-annually.
Level up! During the Leo season, many people think about getting a new degree, starting an online course, getting certified for the job they always wanted to do. If you have been contemplating getting your NLP certification, or learning how to read tarot cards or diving into the depths of astrology to give people spiritual guidance and coaching, this is the right time to start doing it. Use this time to level up in your life both personally and professionally. You will be glad you did so. Because powered with a new set of skills and a new diploma or certification, you will have more authority in your field as a spiritual entrepreneur. This is a good time to bring yourself up to date with what is happening in your field of work so you can compete with others. Leos thrive on competition!
Manifest your own goals and dreams. As you are busy helping others, do not forget to focus enough on yourself. You might get busy with work during this season, and skip your daily meditation, or forget your exercise routine, or whatever else you are doing to help you manifest your goals and dreams. Make sure you use this time wisely and do not forget about giving yourself the care and attention you need to keep going. If you need to revise your goals, do so. If you need to write a three-year vivid vision statement, do it. This is the best time to take action. If you buried yourself in work too much, make sure to spend quality time in nature to ground yourself. Make sure to relax and do breathing exercises to calm yourself down. Take advantage of Reiki or Chakra opening sessions to unblock the flow of energy in your body.
In short, the Sun in Leo is a fiery time, full of energy and unexpected developments. It can be intense for those who are not prepared for it. But with proper planning and reasonable actions. It can be extremely fruitful on the business side of things. Depending on your personal Sun sign, you might feel like you want to really get out there and be bold. However, this might backfire if you don't have a good vision. Get clear about what you want and visualize and manifest it. Stick to your plan. If you are a fire sign like Leo (Aries and Sagittarius) you might feel this imbalance and therefore without a solid action plan, you might feel lost and lose your motivation. If you are an air sign like Gemini, Libra, and Aquarius, you will certainly feel more balanced because the fire and air signs are compatible. So this season might bring you a well-deserved emotional and mental balance and thus, you could shine beyond imagination. If you are an earth sign (Taurus, Virgo, Capricorn), you might feel a lack of energy and motivation so make sure you keep a healthy diet, stay away from excessive caffeine and alcohol, and take your supplements regularly. Water signs (Cancer, Scorpio, Pisces) will feel the urge to change their physical appearance, but don't let the material world consume you too much.
Leo is ruled by the Sun. So the energies that are flowing are warm, uplifting, refreshing. There is more optimism and kindness in the Leo season. And it's the best time to show your skills to the world and let everyone hear you.
Sign-up to get the blog delivered to your inbox: