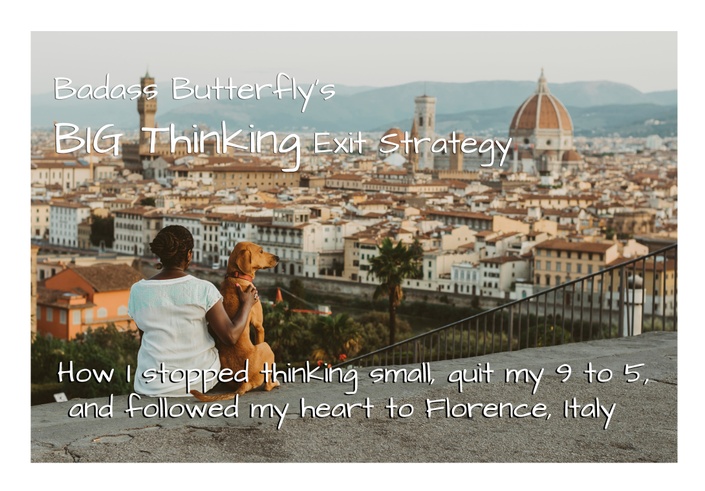 A MasterClass on Thinking Big, Transforming your Mindset and Pursuing Your Life Purpose
Get my BIG Thinking Exit Strategy-- the proven method I used to quit my 9 to 5 job, travel the world & become a spiritual life coach living in Florence, Italy
"Our deepest fear is not that we are inadequate. Our deepest fear is that we are powerful beyond measure. It is our light, not our darkness that most frightens us." ~Marianne Williamson, A Return to Love
Do you suffer from a small thinking exit strategy?
An exit strategy is usually a series of steps we consciously take to help us get out of a situation we don't want to be in. We intentionally devise a series of steps to help us leave a situation like a job, a party (early if you're like me and can't keep her eyes open after 8:30pm) or even a relationship.
Rather than just leaving, we create a roadmap that will help us extricate ourselves with our perceived needs met. Without a doubt, we have bypassed some kind of hardship and even gained some kind of advantage by employing an exit strategy. For example, an exit strategy can insure that we have enough money saved or it can allow us to maintain a sense of grace as we do something that is considered socially taboo (like leaving a party exactly 92 minutes after arriving.)
What I want you to understand is that even though we tend to think of an exit strategy as something that we consciously devise to create some kind of comfort for us in the outside world, there can be a powerful subconscious internal exit strategy that is constantly working on our behalf… whether it serves our Highest Good or not.

If you find yourself procrastinating on things that are important to you or starting projects that you never finish, then you are probably suffering from a small thinking exit strategy. If you find yourself avoiding the difficult tasks that would make you truly Badass, but you find they are just too tedious or overwhelming to do, then you are definitely suffering from a small thinking exit strategy. And really, if you find yourself in survival mode, with your energies scattered and you're not really getting much accomplished, then without a doubt, you are the victim of your very own internal survival mode.
Over the course of this five day program, we will learn about the small thinking exit strategy, identify where it is active in us, and then we'll go through a powerful transformation process called Badass Butterfly's BIG Thinking Exit Strategy to break the old mindset, uncover our Divine Life Purpose, start taking daily consistent action on it, and starting thinking, believing and acting like the Badass Butterflies we truly are.

Hello! My name is Crystal Lynn Bell and I think BIG.
I help Healers and Heart-centered Entrepreneurs transform small-minded thinking so they can awaken their divine Badass Butterfly, think big, make powerful decisions and take daily consistent action on their Life Purpose.
I moved to Florence, Italy one year ago because my Soul had been calling me to do so since I was 15 years old. I'm now 49, so that was 34 years of me living my life under the rule of a small thinking exit strategy. I was just taking baby steps instead of boldly looking directly at what my heart and Soul wanted and going for it.
The thing is, to look directly at what my heart and Soul wanted meant that I would have to take responsibility for my Life Purpose, get out of my comfort zone, take risks that scared me, and follow through with whatever my intuition and Spiritual Guidance said.

I've spent the last 18 years exploring how the mind, emotions, body and Spirit all work together to shape our life experience. The biggest lesson I've learned is that negative subconscious mental programming is our only true enemy and it is the primary obstacle we need to overcome in order to thrive our lives.
The small thinking exit strategy is nothing more than negative subconscious mental programming and it is something that you can easily change with a little guidance like what I am giving you in this five day program.
Having integrated the process I'm going to share with you into my own life, I now think BIG and I consciously take on the full responsibility for whatever my heart and Soul desire. I am sharing the process with you so that you can implement it in your own life and give birth to all your dreams.

5 days with 3 powerful objectives
The challenge to start now!! Over the next five days, I am challenging you to transform your life by transforming your small thinking mindset to a BIG one using Badass Butterfly's BIG Thinking Exit Strategy.
Here are your three main objectives:
1. Integrate Badass Butterfly's BIG Thinking Exit Strategy and use it to transform your small thinking mindset.

2. Meet your Soul, hear it's unique message that delivers your Divine Life Purpose.
3. Acknowledge your Divine Life Purpose and use Badass Butterfly's Manifestation Method to take action NOW.
BOOM. Vibration raised!
Your Life Purpose = Your Reason for Coming to Earth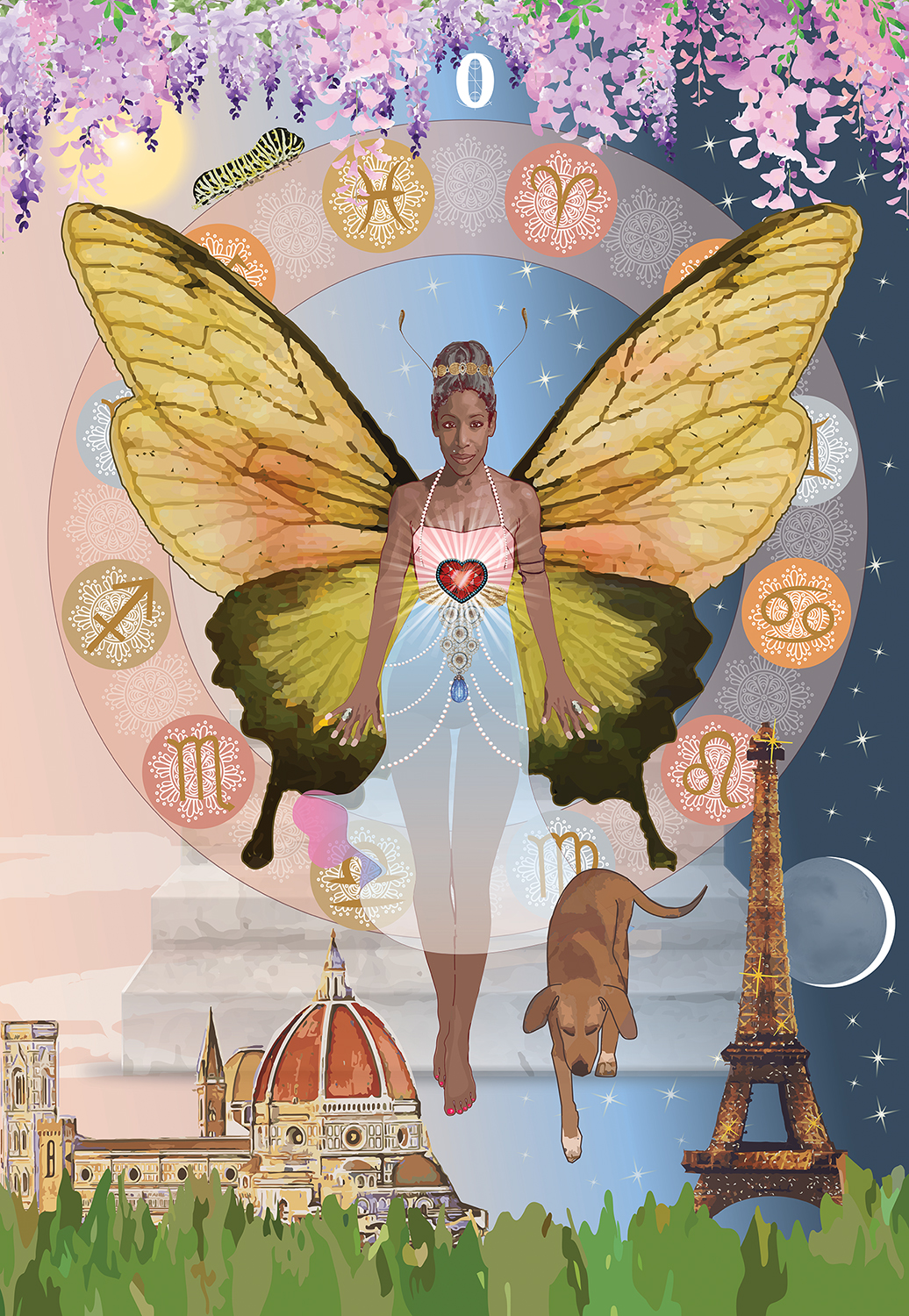 What are you doing here?
I am going to make the assumption that you came to Earth to do something magnificent. I don't mean just being a good mom, an outstanding teacher or an upstanding citizen. I mean that, plus something awesome like writing a book, owning a business, working with crystals, being a healer or helping transform people in some way. Or maybe you want to do something that's more personal and intimate. For example, like creating a work of art from your family tree, planting a garden of fragrant roses, traveling the world or diving deeply into an intimate romantic relationship that blows your mind. Inside, you have a vision of what you want to do.
And because you are looking at my program, I am assuming that whatever you offer is probably rooted in spirituality or energy, because I tend to attract these high vibrational Souls.

Regardless of what your Life Purpose is, A Masterclass on Thinking Big, Transforming Your Mindset and Pursuing Your Life Purpose is designed to help create space for your artistic and creative side to express itself without the limiting constraints of small minded thinking. This program is going to help get you out of survival mode, help you stop procrastinating, and help you create a safe creative space where you can lay down the feelings of overwhelm that hold you back from taking the daily consistent action to fulfill your Life Purpose.
In Masterclass on Thinking Big, Transforming Your Mindset and Pursuing Your Life Purpose, we're going to look at the small thinking exit strategy and learn how it is keeping us from fulfilling our Life Purpose. We are going to take on some basic energy-shifting practices that will transform that mindset. And we will put in motion some powerful action steps that will help get us on the road to fulfilling our Divine Life Purpose.
Your Instructor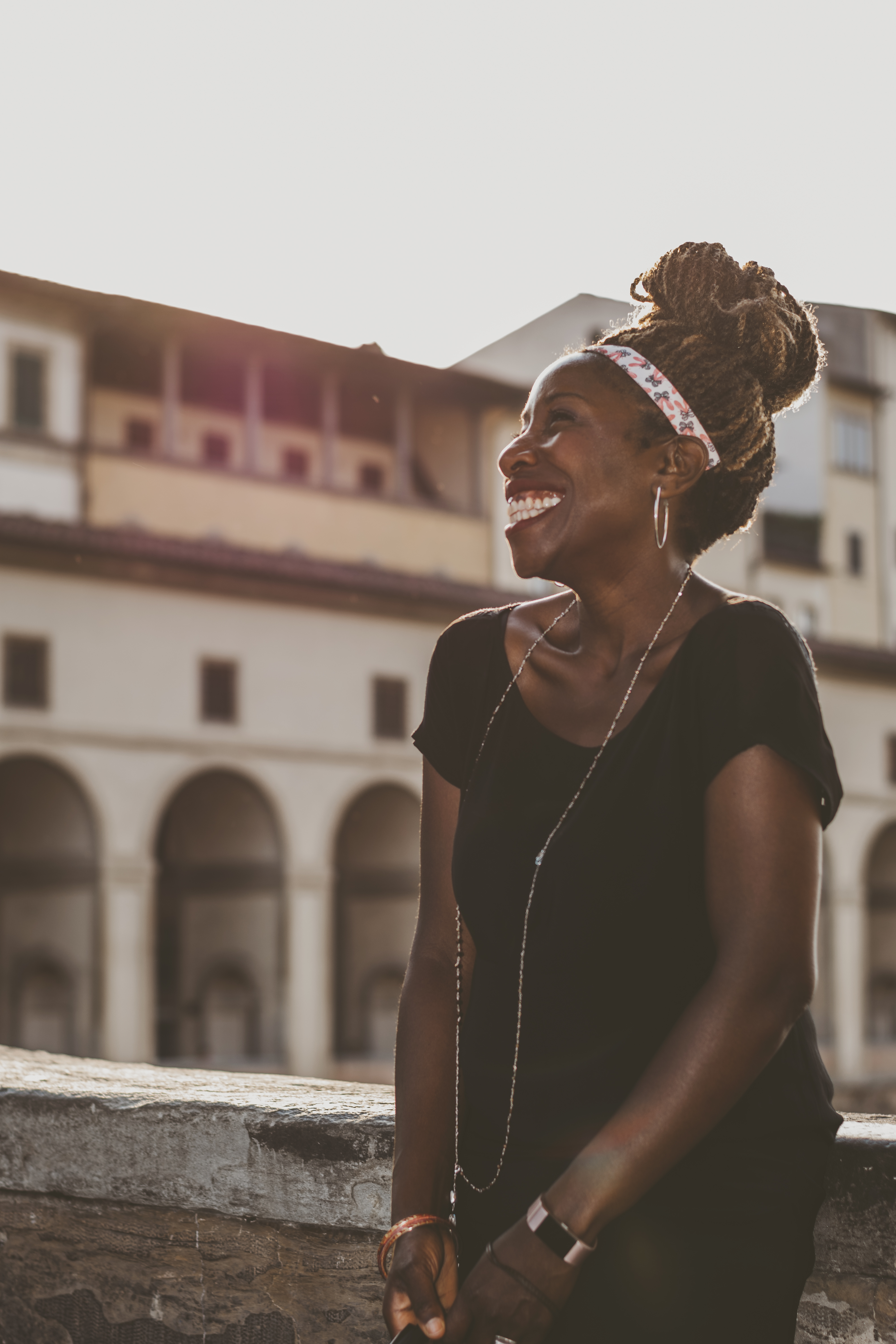 I have been working as a healer, coach, mystic and channel for over 20 years. I came to planet Earth with a clear connection to my life purpose. Spirituality, business, travel, mentoring, teaching and helping other spiritual people discover and manifest their dreams are all my passion. My passion for business building provides me the financial security I need to travel the world and enjoy an abundant lifestyle.
I designed Spiritual Life Coach Certification for Badass Butterflies for heart-centered people who desire a lifestyle that gives them freedom, security, and the confidence that comes from knowing they are a spiritual Badass who handles their business.
My experience in business came early in my life. At age eight I opened a lemonade stand in my neighborhood and charged a quarter per cup. Let me tell you that by the end of the summer, I was no longer going to my grandmother with my hand outstretched for spending money. I bought my own ice cream!
My managerial and entrepreneurial skills were formally acknowledged when at the tender age of 18, my parents put me in the primary management position of their multi-million dollar dental firm. I was given the responsibility of managing four dentists, two hygienists, eight dental assistants, and six front office staff members. I had been working there throughout high school so when I graduated, I was qualified. My family and I built six offices over the years and I enjoyed the entrepreneurial stuff, but I DID NOT like managing the office. It was stifling and limited and only allowed so much creativity. My creative, free spirit was withering in that corporate environment.
After working with my family for 15 years, I took a giant leap of faith and went in pursuit of my true passion-- healing, spirituality, and travel. I became a massage therapist and energy healer and I studied philosophy in Paris, France. When I returned home, I opened up my own wellness center in Long Beach, California. From the first year in business, I thrived offering over 1,000 services each year. But then I got the call to become a Spiritual Life Coach. So I got myself certified, sold my wellness center for $250k, and traveled around the world while coaching people and building my coaching practice.
Spiritual Life Coach Certification for Badass Butterflies is the culmination of everything I've learned in my eight years as a Spiritual Life Coach who built her entire business from scratch. It's everything you need to build your business and thrive while you follow your heart and honor your Soul.
Course Curriculum
Start Here: Introduction to the Program
Available in days
days after you enroll
Day 1: Your Small Thinking Exit Strategy
Available in days
days after you enroll
Day 2: Badass Butterfly's Big Thinking Exit Strategy
Available in days
days after you enroll
Frequently Asked Questions
When does the course start and finish?
The course starts now and never ends! It is a completely self-paced online course - you decide when you start and when you finish.
How long do I have access to the course?
How does lifetime access sound? After enrolling, you have unlimited access to this course for as long as you like - across any and all devices you own.
What if I am unhappy with the course?
We would never want you to be unhappy! If you are unsatisfied with your purchase, contact us in the first 24 hours and we will give you a full refund.