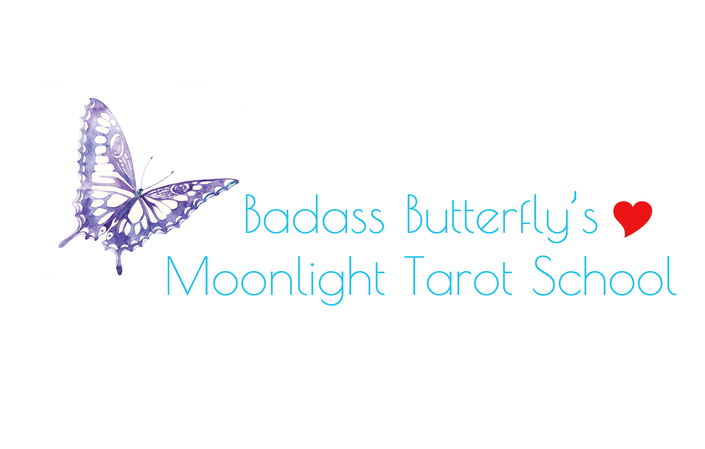 Badass Butterfly's Moonlight Tarot School
Learn the art of Tarot reading. It's easy and everyone can learn! Enhance your Intuition and dialogue with your Higher Self and Spirit Guides...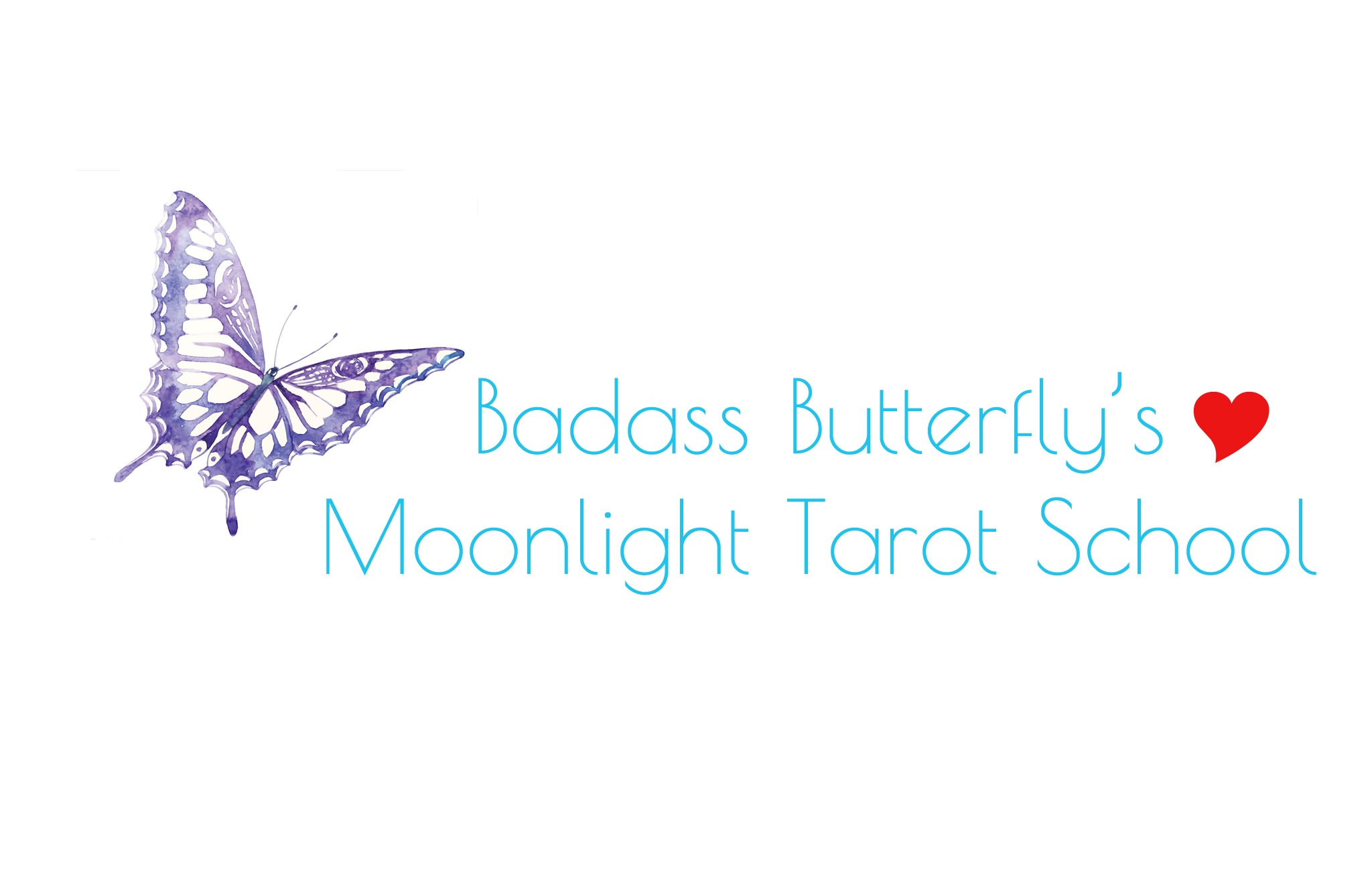 ⋅•⋅⋅•⋅⊰⋅•⋅⋅•⋅⋅•⋅⋅•⋅∙∘☽༓☾∘∙•⋅⋅⋅•⋅⋅⊰⋅•⋅⋅•⋅⋅•⋅⋅•⋅
A LIVE nine session program that helps you build your Intuition and communicate with your Higher Self and Spirit Guides through the method of Tarot card reading. This program is meant to help you read the cards for yourself personally, but you can apply all the principles to read for other people as well. Don't worry if you miss a session! All sessions will be recorded and you can listen at another time.

⋅•⋅⋅•⋅⊰⋅•⋅⋅•⋅⋅•⋅⋅•⋅∙∘☽༓☾∘∙•⋅⋅⋅•⋅⋅⊰⋅•⋅⋅•⋅⋅•⋅⋅•⋅
Every Badass Butterfly should know how to read her own Tarot Cards.
Tarot cards are a direct line of communication between you and your Higher Self. Your other Spirit Guides will communicate with you through Tarot, as well, however, it is primarily through your Badass Higher Self that the most significant messages will emerge. My unique approach to tarot will not only help you learn the traditional meaning of the cards, but will also help you open direct and instant communication between yourself, your Higher Self and your Spirit Guides. This isspiritual Badassery and you're going to LOVE it.
Over the course of this nine session class you will build your intuition, increase your confidence, expand your own natural psychic awareness and open up the portals of Unconditional Love and deep wisdom within you. The Universe is rich with loving, benevolent forces that want to help us all. We just need to learn how to open up ourselves to them and read their messages! It is my goal to help you easily do this. I KNOW that we ALL have the ability to read cards and I have shown countless people how to do it immediately. Right from our very first class you will start feeling your energy, purifying your aura, quieting your mind, and awakening to your own powerful intuition while you surrender to the loving arms of your Badass Higher Self.
In addition to helping you access your deep intuition, each class session will give you in-depth knowledge about the individual Tarot cards and will have you reading more meaningfully. Included in this program will be ways to help you create a sacred space that is protective of your focus and your energy. You will also learn a few different Tarot spreads that are simple enough for beginners to use with confidence. A Tarot 'spread' is simply a way of laying out the cards that tells a story. In between sessions, you will practice using your new knowledge, which is going to deepen your understanding of the cards and build your ability to communicate clearly with Spirit. I have been reading cards since 1992. I've done thousands of readings and the cards have never given me false information or lead me wrongly. Tarot is artistic, intuitive, feminine, and honest. It is a beloved friend and I will help you learn how to harmonize with this new relationship.
。・:*:・゚★,。・:*:・゚☆。・:*:・゚★,。・:*:・゚☆

Program Outline...
Here's an outline of the program. Some details might slightly change, but this is a good reference...

Please have your tarot cards and a pen and notebook available for each class. If you do not have a set of tarot cards, just come to the first class because you will gain insight about finding and choosing the deck you love. Each class will be recorded so if you miss one, you can listen to the recording later.
Class 1: Opening up the Portals of Unconditional Love. April 4th.
This is the introduction and it centers on getting you very aware of your body and your own psychic energy. We will do a powerful meditation to open your psychic third eye and your heart chakra. We will also talk about the history of tarot and start to explore the deck as a whole. If you do not have a deck, you will leave with lots of information to help you choose the perfect deck. You'll want to have your deck by class 2 for sure!
Classes 2 and 3: The Major Leagues. April 11th and April 18th.
This class focuses on the beautiful and powerful Major Arcana. Over two classes, we'll go into deep detail about the 21 cards that make up the Majors. We'll talk about how to use them and how they speak to us. This is always everyone's favorite part of the tarot. We will also practice doing a spread using just the Majors. FUN!
Class 4: The Minor Leagues. April 25th.
The Minor Arcana are the heart and soul of the Tarot deck. These deal with the every day life and are FULL of important details. In this class, we'll explore them as a whole in preparation for the individual sessions dedicated to each suit.
Class 5: Cutting Edge. May 2nd.
This class focuses on the suit of Swords. We will learn which cards take us to the deepest shadowed parts of our selves and how we can bring light and love to find healing.
Class 6: Oh, My Tender Heart! May 9th.
We're going to go into the 'heart' of the tarot and explore the suit of Cups. We will explore how this suit illuminates our emotional self. It shows us where we are stuck and lost, but also shows us where we are whole and full.
Class 7: I Am Bossy. May 16th.
Get fired up as we explore the suit of Wands and learn how our energy, fire, light and creativity are being affected by the world around us. The suit of Wands is all about energy. Learning this suit will help you harness all that is around you and shape it to your desires.
Class 8: Getting Grounded. May 23rd.
Get grounded; make money. The suit of Coins is all about the material world. How you show up, how you create, how you make money is all outlined here for you. Learn all about this super powerful suit which gives important clues about the physical world of matter, wealth, home and health.
Class 9: Read. May 30th.
We take this last class to learn new spreads and to practice reading on one another.
✧⋄⋆⋅⋆⋄✧⋄⋆⋅⋆⋄✧⋄⋆⋅⋆⋄✧⋄⋆⋅⋆⋄✧


Course Curriculum
Getting Started: Welcome to the Program
Available in days
days after you enroll
Program Basics
Available in days
days after you enroll
Tarot and You
Available in days
days after you enroll
Your Instructor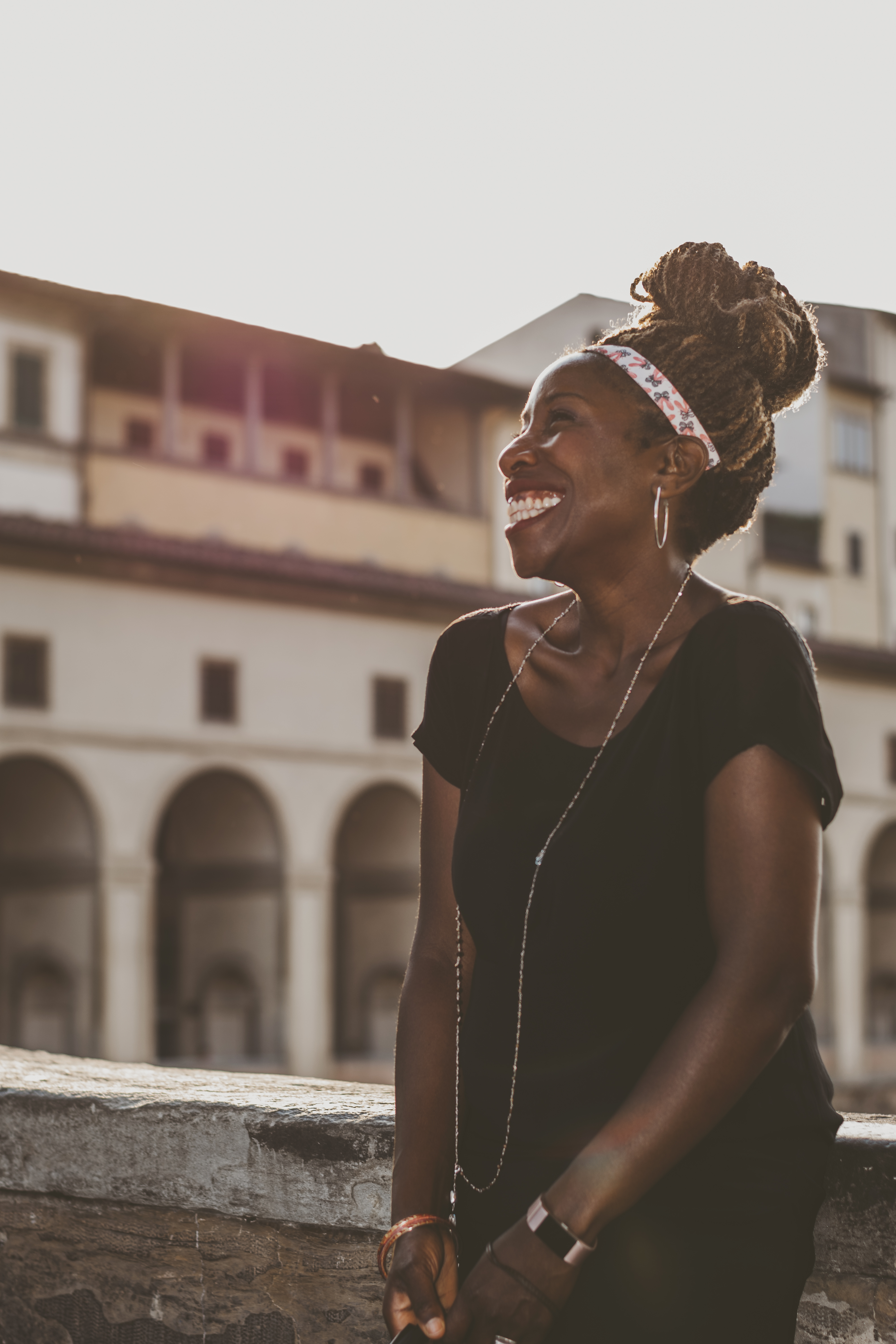 I have been working as a healer, coach, mystic and channel for over 20 years. I came to planet Earth with a clear connection to my life purpose. Spirituality, business, travel, mentoring, teaching and helping other spiritual people discover and manifest their dreams are all my passion. My passion for business building provides me the financial security I need to travel the world and enjoy an abundant lifestyle.
I designed Spiritual Life Coach Certification for Badass Butterflies for heart-centered people who desire a lifestyle that gives them freedom, security, and the confidence that comes from knowing they are a spiritual Badass who handles their business.
My experience in business came early in my life. At age eight I opened a lemonade stand in my neighborhood and charged a quarter per cup. Let me tell you that by the end of the summer, I was no longer going to my grandmother with my hand outstretched for spending money. I bought my own ice cream!
My managerial and entrepreneurial skills were formally acknowledged when at the tender age of 18, my parents put me in the primary management position of their multi-million dollar dental firm. I was given the responsibility of managing four dentists, two hygienists, eight dental assistants, and six front office staff members. I had been working there throughout high school so when I graduated, I was qualified. My family and I built six offices over the years and I enjoyed the entrepreneurial stuff, but I DID NOT like managing the office. It was stifling and limited and only allowed so much creativity. My creative, free spirit was withering in that corporate environment.
After working with my family for 15 years, I took a giant leap of faith and went in pursuit of my true passion-- healing, spirituality, and travel. I became a massage therapist and energy healer and I studied philosophy in Paris, France. When I returned home, I opened up my own wellness center in Long Beach, California. From the first year in business, I thrived offering over 1,000 services each year. But then I got the call to become a Spiritual Life Coach. So I got myself certified, sold my wellness center for $250k, and traveled around the world while coaching people and building my coaching practice.
Spiritual Life Coach Certification for Badass Butterflies is the culmination of everything I've learned in my eight years as a Spiritual Life Coach who built her entire business from scratch. It's everything you need to build your business and thrive while you follow your heart and honor your Soul.
Frequently Asked Questions
When does the course start and finish?
The LIVE version of the course begins April 4th and runs for nine weeks until May 30th. You have the option to take the course and watch the replay for half price, beginning after April 11th.
How long do I have access to the course?
How does lifetime access sound? After enrolling, you have unlimited access to this course for as long as you like - across any and all devices you own.
What if I am unhappy with the course?
We would never want you to be unhappy! If you are unsatisfied with the program, contact us within 24 hours of purchase, and we will unenroll you from the program and give you a full refund.