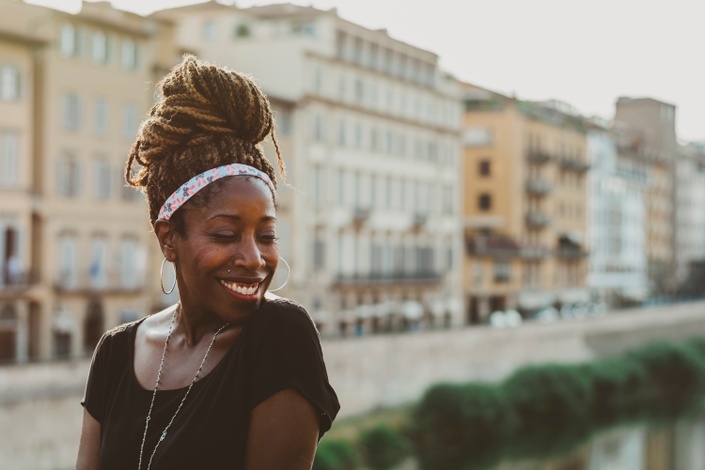 Conquering the Enemies of BIG Thinking: A 7-day Challenge to Change Your Mindset & Birth Your Dreams
How I transformed my mindset from fearful to worthy, traveled the world on my own terms & became a successful spiritual life coach & writer in Florence, Italy
★ Limited Time Offer ★
This class is currently being offered in my exclusive Facebook community for free.
My private Facebook community is specifically designed for Heart-Centered Entrepreneurs who want to learn practical ways to deepen their connection to Spirit while answering the call of their Soul to give birth to their heart-centered business and their Divine Life's Work. If you have a calling to co-create with Spirit something of tremendous service and value, you will certainly appreciate this extensive free training program! This is a great way for us to learn about one another and for me to learn about your desires and ambitions. This way, I can support you more authentically as you move ahead on your journey. This is an exclusive program so there is a short application that you need to complete to before being admitted to the group. Once you're in, the fun and the transformation begins! Admission for this free group closes in just 10 days, so don't delay!
"If you're not doing some things that are crazy, then you're doing the wrong things. Yet, our society has many ways of telling us to play it safe: We say, 'walk before you run,' 'slow and steady wins the race,' 'under-promise and over-deliver.' In repeating these mantras, we're not training ourselves to think big. I'm a father to four kids, so it bothers me that even though our children think big naturally, our society systematically trains them out of thinking that way." ~Quote attributed to Astro Teller or Larry Page
In my 50 years on the planet, I've come to understand that a limited mindset is the only thing that holds us back from living a Badass life.
When you are tuned into a higher frequency of living with Spiritual connection as your guide, no circumstances can stop you from thriving and making the most of the opportunities you are given.
But when your consciousness has been flooded with fear-based concepts, and you have given over your power and authority to the three-dimensional world, you essentially become a prisoner of limitation, unworthiness and small-thinking.
Well, I am here to bust you out of the prison of limitation and to initiate you into a new life of BIG THINKING Badassery.
I'm serious.
The only thing holding you back from thinking BIG and taking action on your dreams are the enemies that have set-up shop in your mind. They are:
Small Vision

Negative Emotions

Your Comfort Zone

Fear of Failure

Limiting Beliefs
These five enemies have clouded your mindset so that you no longer see beyond limitation.
Small Vision. Small vision has clouded you mind so that you can barely even see further than a few steps ahead of you. With small vision, your scope has narrowed as if someone has put blinders on you. You can't see beyond the scope of your own perspective and the worst part is, you don't even realize that an entire universe exists outside of what you know. What you desire can be right next you and you have no idea it's there. This is a sad affliction that came to you as a protective mechanism because you had a negative reaction to disappointment. This leads me to the next enemy of BIG thinking...
Negative emotions. There is nothing wrong with negative emotions. They are a natural part of the human experience. But they do become problematic when they are allowed to build up in your system because you suppressed and denied them. Emotions are energy! If you keep pressing energy down and stuffing in more and more of it, then it's gonna explode and cause tons of damage. A healthy, positive attitude toward negative emotions is the best way to keep your mood uplifted, your outlook bright and your mind moving toward your greatest potential. Ignoring and denying negative emotions creates an inner atmosphere of anxiety and leads to weakening emotions like fear, mistrust and self-doubt. These emotions wreak havoc in your body and cause your mind to withdraw from risk-- an essential element of thinking BIG.
Your Comfort Zone. BIG thinkers are comfortable being uncomfortable. Being stuck in your comfort zone is one of the biggest enemies to living a vibrant life, pursuing your greatest potential and thriving your Divine Life Purpose. Your comfort zone is deceptive because it lulls you into a false sense of security and leads you away from the thing that will bring you closer to your True Magnificence. I'm going to admit to you right here: When I am comfortable, it is so very difficult to change! Comfort settles into our cells and we can become mired in it. But isn't it interesting how eventually, your comfort zone will actually become uncomfortable? Your Soul is constantly urging you forward to growth and expansion and your attachment to staying safe in your comfort zone is a great enemy to your being. Breaking free from your comfort zone is one of the biggest challenges because it shrouds your mind in a false sense of security and it becomes very difficult to make change a priority. But if you want the benefits of thinking big, you have to stop being the fat cat lying lazily in the sun. You have to get up and take action.
Fear of Failure. Failure is like death to some people. It's even worse than death because when you're dead, you don't have to live with the humiliation. I'm kind of making a joke here, but then again, I'm not. Failure feels awful to us. I remember being a kid in school and not understanding the work. I remember the emotional upset, the feeling in my stomach, the burning shame, the humiliation and the shrinking feeling of unworthiness that came with failing a test. The threat of failure can be absolutely paralyzing as your body goes into fight or flight-- the constricted blood flow, the cortisol dump, the terror. GAAAAH! The thing is, when fear of failure is driving you, no creative solutions can get in. Your perspective doesn't expand when you are fearful. It contracts. Your mind doesn't find risk to be an adventure when fear is present. Risk becomes terrifying. You aren't eager to take on new challenges when there is a risk of failure? You withdraw, avoid and decline. Fear of failure has some really subtle henchmen that work with it. Perfectionism, procrastination, self-sabotage and survival mode all work together to prevent you from moving forward and thinking BIG. They make a unified front and create an inner environment of apprehension and instability so that you never feel like the conditions are safe for you to take action on the things you desire.
Limiting Beliefs. The worst limiting belief is the belief in your inner environment. You believe what you feel. If you fear that you won't earn enough money then you believe that you won't make enough money. If you doubt you will get the job then you believe that you won't get the job. If you feel like you are going to fail then you believe that failure is a possibility, maybe even a probability. Limiting beliefs (especially subconscious ones) drive the world you live in. What you believe is constantly being manifested in your mind and in the world around you. The Universe is constantly outpicturing what you believe. Even when the Universe is not demonstrating what you believe, you still shape what's there into what you feel it to be. This goes back to the first enemy of small vision gives you just a small portion of a vastly bigger picture.
In Badass Butterfly's Conquering the Enemies of BIG Thinking Challenge, you are going on a seven day journey to confront the enemies of BIG thinking and take back your life from small thinking.
This is a 7 day intensive challenge where you are invited to seven days of LIVE coaching, shadow work, meditation and dream-building.
To join, simply sign-up and dive into the welcome module. All of the instructions for doing the coursework and joining the live trainings are written in the curriculum and will be emailed to your inbox.
Your Instructor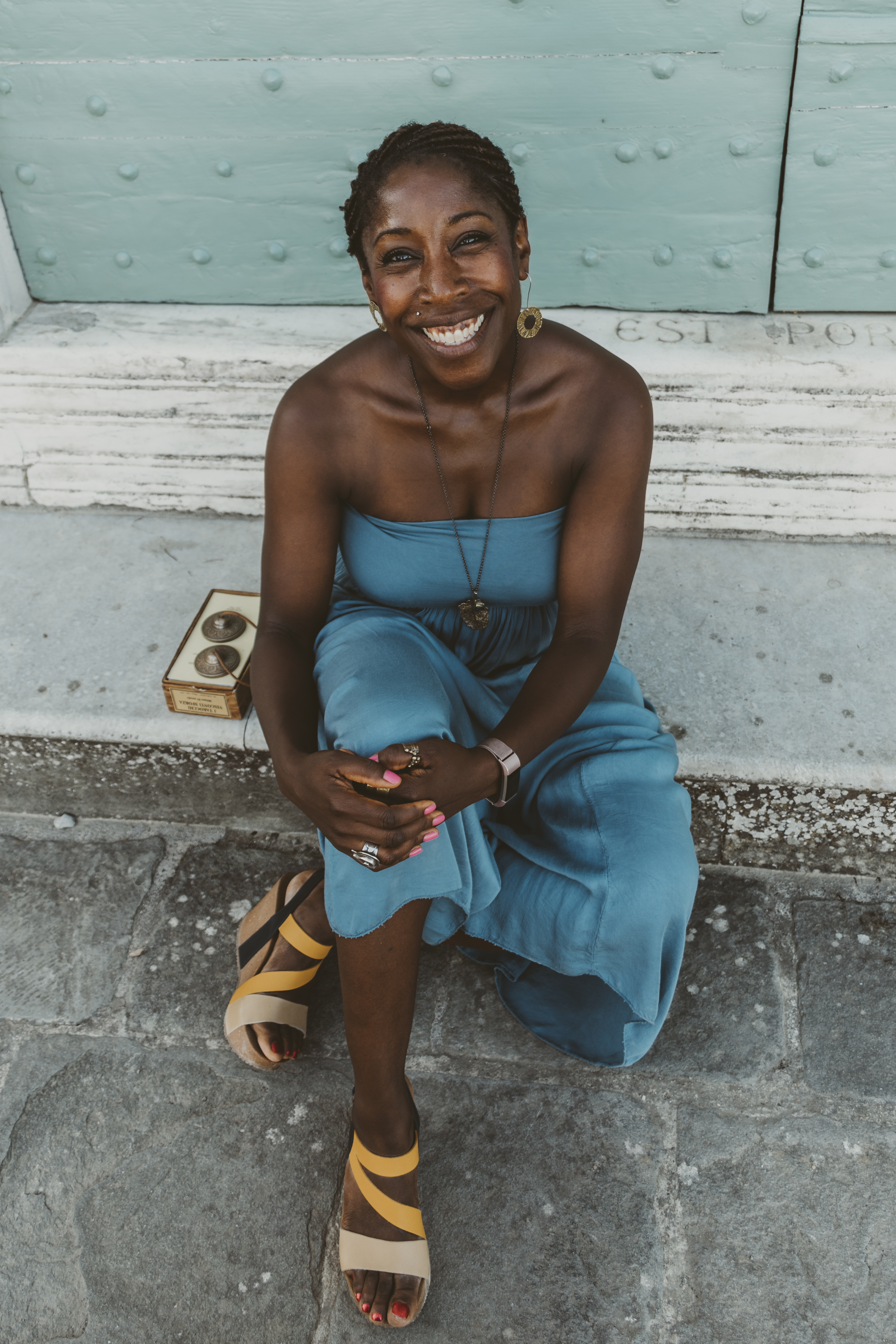 My name is Crystal Lynn Bell and I am the quintessential Badass Butterfly. My life as a caterpillar was defined by limitation. But by building a strong spiritual practice that focused on healing my subconscious wounding, nurturing emotional wellness and changing my mindset from fearful to worthy, I have been able to manifest a lifestyle that is energetically peaceful, financially abundant and full of love.
Course Curriculum
Day 1 Enemy 1: Small Vision
Available in days
days after you enroll
Day 2 Enemy 2: Subconscious Limiting Beliefs
Available in days
days after you enroll
Day 3 Enemy 3: Negative Emotions
Available in days
days after you enroll
Frequently Asked Questions
When does the course start and finish?
The course starts now and never ends! It is a completely self-paced online course - you decide when you start and when you finish.
How long do I have access to the course?
How does lifetime access sound? After enrolling, you have unlimited access to this course for as long as you like - across any and all devices you own.
What if I am unhappy with the course?
We would never want you to be unhappy! If you are unsatisfied with your purchase, contact us in the first 30 days and we will give you a full refund.