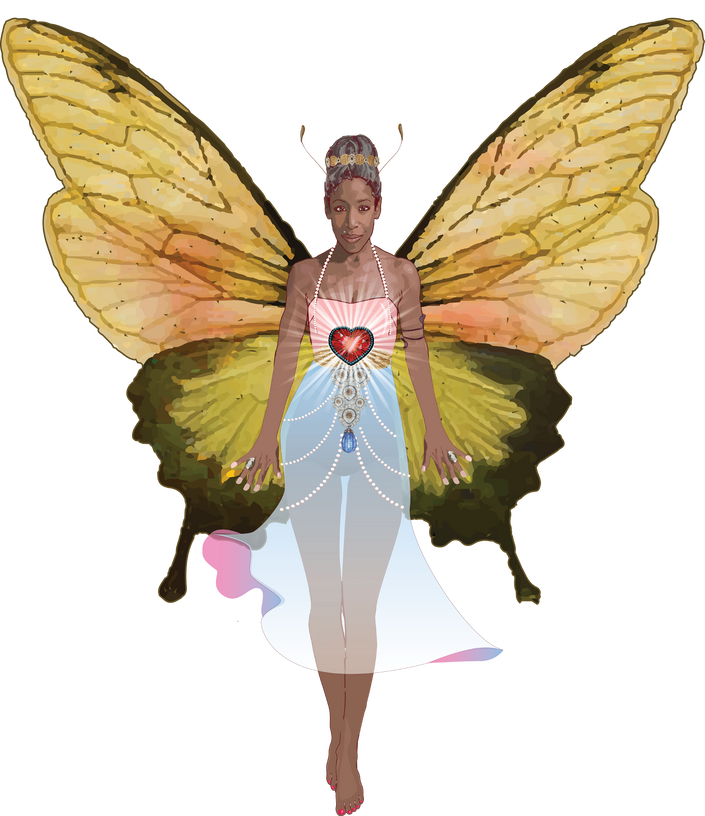 Spiritual Life Coach Certification for Untethered Souls
Break free from your 9 to 5 job, become the Authority of your time, finances and energy and honor your Higher Purpose.
Spiritual Life Coach Certification for Untethered Souls
Break free from your 9 to 5 job, become the Authority of your time, finances and energy and honor your Higher Purpose

Download my "12 Vital Steps to Launch Your Spiritual Life Coaching and Healing Business"
Spiritual Life Coach Certification: An invitation to serve
Your Soul is calling you to serve a Higher Purpose. Ignore that call and you feel like your life, creativity and potential are being wasted. If you've been led here, then it's time to consider breaking free from your 9-to-5 job and its constraints on your time, your finances and your energy.
You don't have to quit today. Please don't do that! Hahaha!
But do seriously start dialoguing with Spirit and your intuition about how to make it happen. Spiritual Life Coaching Certification for Untethered Souls is designed to set you up from start to finish with a program, website and blog, a marketing, social media and financial strategy and clients. I will help you identify your target client, determine your specialty, your niche, and help you tell your story to highlight your unique Spirit-guided offering. I am here to mentor you into this high vibrational world and to make it easier for you. You'll save money, energy and time by working me. But most importantly, you'll launch yourself into your Soul's greatest expression and be a bold match to your highest potential..
⋅•⋅⋅•⋅⊰⋅•⋅⋅•⋅⋅•⋅⋅•⋅∙∘☽༓☾∘∙•⋅⋅⋅•⋅⋅⊰⋅•⋅⋅•⋅⋅•⋅⋅•⋅
Book a complimentary Discovery Session with Crystal Lynn to share your your desires and to learn all about how the program works and how much time, energy and money you'll need to invest.

⋅•⋅⋅•⋅⊰⋅•⋅⋅•⋅⋅•⋅⋅•⋅∙∘☽༓☾∘∙•⋅⋅⋅•⋅⋅⊰⋅•⋅⋅•⋅⋅•⋅⋅•⋅


I have been called to train, mentor and lead 18 Badass Butterflies in Spiritual Life Coach Certification.
For the last two years, I have been building an outstanding Spiritual Life Coach Certification program that not only gives you a solid foundation in practical spiritual coaching, but helps you develop your very own Spirit-inspired business with a powerful transformation program and course of services.
Did you get that "Spirit-inspired" part?
It's important because in my program, you and I tune into your Soul's Agenda so that everything we create has meaning to you on a deep level. Our work together will reach your Soul. This is not a cookie-cutter, business-in-a-box weekend coaching program. This is an ego shedding, transformational, Badass Butterfly awakening expression of your Authentic Self. I can only work with with 18 of you in this round to keep the groups small and intimate. So grab your place in the course before the doors close.
I am going to help you manifest your greatest potential.
My name is Crystal Lynn Bell. I mentor Badass Butterflies in building Spiritual Life Coaching and Healing businesses. I offer the opportunity to create a powerful business for yourself— a vehicle for your Soul to express its Wisdom and Creativity as you offer healing and transformation to the people you want to serve.
A robust Spiritual Life Coach Certification program that gives you all the tools you need...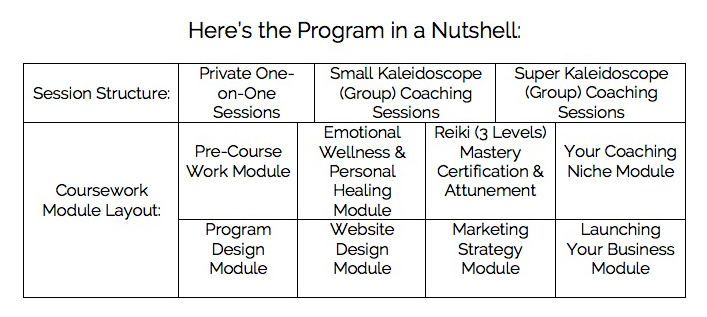 In my Spiritual Life Coach Certification, you will learn about spiritual principles and emotional wellness techniques that change the entire landscape of a person's emotional state. Shadow Work is one of the most important tools in my toolbox and I love taking my clients through it because it sheds so much light on what was hidden in their subconscious. This is real healing that we are facilitating, friend, and the results are life-altering. It is my absolute pleasure to watch my clients light up with joy at their awakenings, and it is awesome to see them take giant leaps in their lives as they learn to heal their wounds and let go of their fears. What's truly awesome is that I get to take you through it and then you get to pass it on to your tribe.
My Spiritual Life Coach Certification for Untethered Souls program also includes complete certification as a Reiki Master so that you can offer hands-on healing, distance healing, and teach Reiki to other people.
My certification program also automatically enrolls you in my Business Concept Coaching for the Heart-Centered Entrepreneur program, which I have created to help you birth a real-life business plan, build a website, establish a presence in social media and create a powerful and effective marketing strategy. You will come out of this program ready to work with clients on your books!
To deliver you the program, I use a combination of private one-on-one sessions, small group and large group sessions to help you grow into a powerful coach. All sessions are done online and are recorded so that you can replay anything that inspires you. Remember, you don't have to be perfect and healed to help others. But you do need to be authentic and honest with yourself about your own values and desires. You have to walk the talk. This helps to foster sincere empathy and will protect you as you open up and share your Spirit with others.
Private Sessions: This program is outstanding because of all the support you get throughout the entire process. We will meet once or twice (or more) per week, depending on where you are in the program. Private sessions provide you support emotionally, intellectually and spiritually. You will never feel alone in this process.
Kaleidoscope Group Sessions: Did you know that a group of butterflies is called a Kaleidoscope? How great is that? Three or four group sessions are offered each week and you can attend one or all of them. Group sessions give you a chance to bond with other people through your passion for healing and personal development, as well as, your enthusiasm for entrepreneurship. Don't worry if you are intimidated by the business modules. Our job is to develop for you a simple and straightforward business model that provides your business a solid foundation for growth and development. You have a mentor and a whole community of Badass Butterflies to help you at every step.
Video Series: For any recorded and video sessions, you you will be emailed a link to a video that gives that specific teaching that you can watch at your leisure. Most of our sessions, however, are live so that you are getting the most precious attention.
During your first several weeks of the program, you will be receiving your own personal coaching from me. This is important so that you know the work, not just intellectually, but practically. This is also your opportunity to receive spiritual empowerment, clarity, and healing to move forward with all your dreams and goals.
During our weekly Kaleidoscope sessions, you are encouraged to ask questions about anything that is coming up for you in your work and in your personal healing journey. These group sessions are important for many reasons.
They give you the opportunity to learn from other students and to get new perspectives that may not have come up in our personal time together.
The group work helps you to learn about the different issues your potential clients will present. You will be learning how to tackle those issues and discovering any blockages in yourself along the way.
Also, the group calls build community. When you are embarking on the journey of healing and business, you need accountability, support, friendship and peership. Our group work will help you build relationships with Soul... and gosh! You may even find that you are connecting with Soulmates!
We will be meeting over the course of ten months. At the end of that time and upon completing all the modules, assignments and assessments, completing a five client practicum and the Business Concept Coaching Module, you will be awarded an official certification that will let you set-up your Spiritual Life Coaching practice with confidence. You also have the option to deepen the scope of your work with me and take on more learning around spiritual principles and laws by enrolling in one of my mastermind programs.
⋅•⋅⋅•⋅⊰⋅•⋅⋅•⋅⋅•⋅⋅•⋅∙∘☽༓☾∘∙•⋅⋅⋅•⋅⋅⊰⋅•⋅⋅•⋅⋅•⋅⋅•⋅

You can check out the course curriculum and learn all about my coaching philosophy below or you can book in a complimentary Discovery Session and talk to me in detail about what you desire for your vision and what my program offers.
⋅•⋅⋅•⋅⊰⋅•⋅⋅•⋅⋅•⋅⋅•⋅∙∘☽༓☾∘∙•⋅⋅⋅•⋅⋅⊰⋅•⋅⋅•⋅⋅•⋅⋅•⋅

Check out the Spiritual Life Coach Certification for Untethered Souls Curriculum:
Class Curriculum
Getting Started and Pre-Course Work
Available in days
days after you enroll
Private Session Strategies, Emotional Wellness and Your Personal Healing Journey
Available in days
days after you enroll
Emotional Wellness and Your Personal Journey Module
Available in days
days after you enroll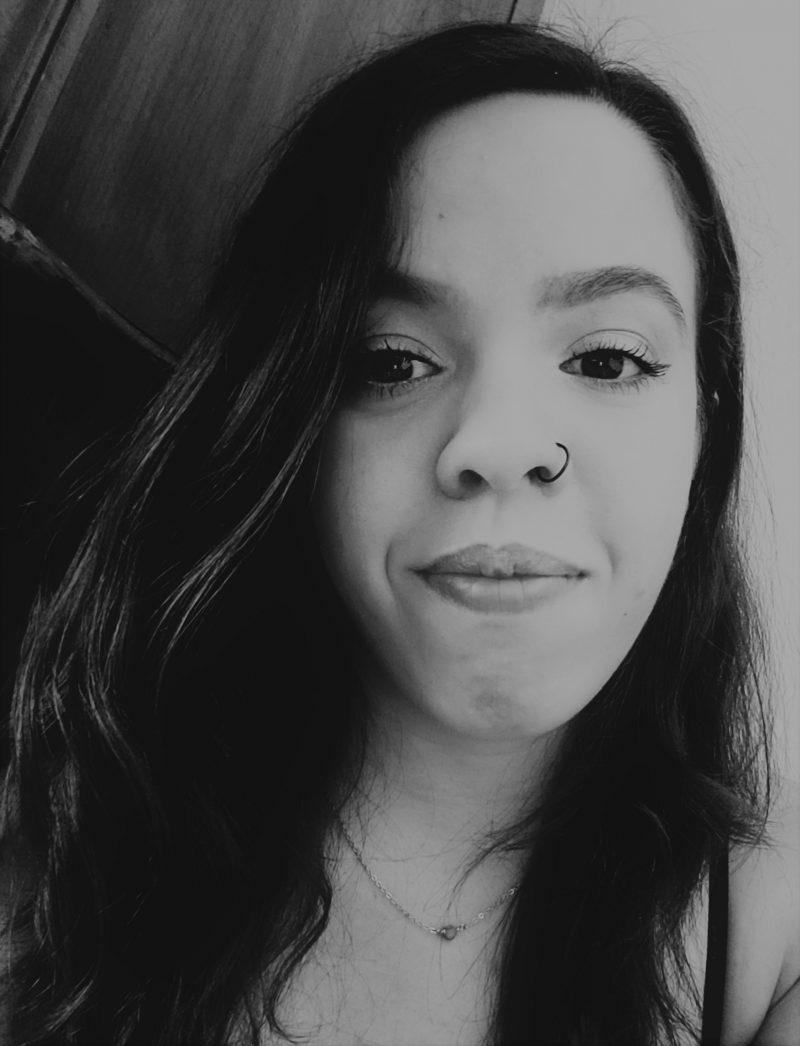 "We never lose sight of the spirituality..."
"Empowered, authentic and overall loving, genuine energy. That's how I describe the program. This is who Crystal is so that never gets lost in the program. It shows throughout the work. She pushes and never loses sight of us. Even when we are working on the branding and the marketing we never lose sight of the spirituality and that's why I love the program.
It doesn't fit the mold of most programs. A big part of the program is about the spirituality. It connects your spiritual gifts and what you have to offer to be of service. She is constantly asking questions and expanding our minds and it differentiates us from other people. I want to help people in my own way the way Crystal helps other people in her way— by being her." ~Angelia Santiago, Reiki Master, Spiritual Life Coach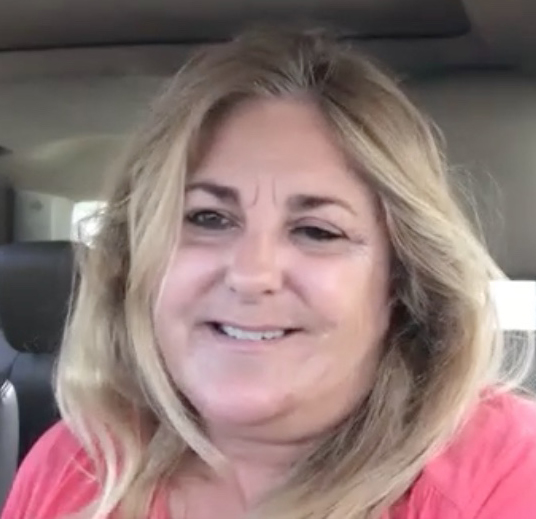 "I wanted to be on the beach coaching people..."
"I wanted to alleviate suffering. My heart would literally hurt when I saw a homeless person. I knew I always wanted to be in the helping professions. I had been wanting to do this for a long time but it was difficult for me until I reached out to Crystal.
We worked personally on beliefs. I work as a therapist, so I know what Crystal is doing, but she takes it to a different level. I love that! It's true healing! She holds me accountable, which is what I need. As I work on my own chakras, I've been able to write about my own feelings and to be able to write for others to help them understand. Crystal is a Badass Butterfly. She is on point. She knows her stuff. The program is so expansive. It's a full, robust program that is taking me to a different level personally and professionally.
The business model is wonderful. It takes so much pressure off me because she has done it already. Thank God! This would not have happened without Crystal. Spiritual life coaching is exactly what I wanted to do. I wanted to be on the beach coaching people and I am doing exactly what I wanted to do. It's happening! Wow! I recommend this to other people because if you are seriously committed to being of service and starting a business.
Lisa A. Brenner, Spiritual Life Coach, LsW https://lisaabrenner.com/
The Spiritual Coach Lifestyle
For me, Spiritual Life Coaching is not a job, it is a way of life. Choosing to become a healer and coach means you are choosing a life of freedom-- freedom from the constraints of the corporate world, freedom from a job that doesn't satisfy your Soul and... financial freedom. A solid business plan will help you build a beautiful financial future that supports your Soul's creative endeavors. It takes work, but you can do it! That's why we take so much time in this program. We need time to build your program and to think through the details of your plan so that you THRIVE, not struggle just to survive.
I've developed my Badass Butterfly Spiritual Life Coach Certification program with love and attention to detail so that you not only become a powerful coach, but you become an empowered being... a Badass Butterfly in your own right.
To participate in this Spiritual Life Coach Certification program, you need a burning desire to give birth to your authentic self and to help others do the same. The program is comprehensive and takes ten months to complete. This includes your own course of therapy to help you on your healing journey and to step definitively into your role as healer. Actually, it's really important to understand that in this certification program, self-healing is the key component. A Badass Butterfly walks their talk. We do the inner work needed to create change in the outer world. You do not need to be perfectly healed to be a healer or Spiritual Life Coach, but you do need to be doing the work: working on your beliefs, managing your mind, making empowered decisions and taking care of yourself with self-compassion and self-acceptance.
In my own life, spirituality is Reality. My life revolves around spiritual principles, not as a religion, but as a way of being. My relationships, my body, my mind, my business (EVERYTHING) is about Spirit and Unconditional Love. This is important for you to understand, Dear Reader, because if my coaching certification looks interesting to you, you'll need to know that you will be diving DEEPLY into LIVING Spirit. This is not a religious endeavor. This is about your relationship with LIFE FORCE ENERGY. You do NOT have to be perfectly healed to be a powerful coach (thank God/Goddess!) but you do have to be willing to be knee-deep in the work.
This is a channeled program that is going to help you dive deep into your Being to find your passion for healing and being of service and weave those together into a purposeful, awakened lifestyle and business that serves you and your tribe.
I desire to work with people who desire TRUE authenticity-- not ego based drama, but honest-to-goodness SOUL. I desire to work with people who want to tear down their walls, peel away their masks and live with an open heart. I'm not saying it's easy to get there. But having this as one of your core desires will help you thrive this program and in my opinion, will make you an outstanding spiritual life coach. If this is you, then I want to work with you!
Book a complimentary Discovery Session with Crystal Lynn to share your desires and learn all about how the program works and how much time, energy and money you'll need to invest.
---
Here's a video where I give you a thorough breakdown of the program. Sorry it's so long! But it is full of information about being a spiritual coach, setting up a business, working independently and living a life based on following your heart. It's a good way to meet me and it gives you insight to me as a coach and mentor, and you get a good glimpse of my life in Italy.

You are invited to book a complimentary Discovery Session so you can share your aspirations and I can tell you more about how the program works.

Becoming a certified Spiritual Life Coach with Crystal Lynn Bell will prepare you for a rich and rewarding career as a coach, mentor, teacher and guide. It is not just a job, it is a lifestyle that affects your entire being and one that you can share with others consciously.

The possibilities of what you can do as a certified Spiritual Life Coach are endless! From coaching private individuals to small groups, to facilitating workshops and retreats around the world, to writing blogs, articles, books to being a guest speaker, lecturer and authority in your area of expertise-- being certified as a Spiritual Life Coach is a powerful career choice.
You don't need to be spiritually or emotionally perfect in order to be a coach, but you must be willing to do the work to open your heart and mind and maintain yourself as a channel of Unconditional Love and healing for yourself and others. This is a process and a practice, not a perfection. You already have the potential to be a powerful servant of Divine Light. You're already doing it, although you may not be aware of it. Certification will help you awaken to your gifts and help you bring them to those in need in a systematic way that lets your clients feel like they are safe in your hands. It is your own Spiritual journey that qualifies you most for this work. Most spiritual coaches and teachers are highly aware of their own emotional issues and it is because of these that they are passionate about sharing their insight and knowledge with others.
Please get a detailed description of the Spiritual Life Coach Certification program on my website.

There are several key aspects to becoming certified under my Spiritual Life Coach Certification program. The program is designed to not just certify you as a coach, but to make sure that you are healing your emotional body and developing a deep relationship with Spirit. Here are some key elements of the program:
Undergoing your own personal coaching and healing journey (you have to know what it's like if you're going to be offering it to others!)
Developing a deep understanding of spiritual principles and laws, how they work, and how to apply them
Developing and using your own unique healing modality
Developing your own relationship with Spirit and building a practice that connects you to Heaven and Earth
Developing and training your intuition, empathy and psychic ability
Developing your own healing story and format to help you and your clients relate to one another
A practicum and intensive that lets you apply all your learning in a safe and supervised environment
A business building module that will help you vision, structure and create a complete business plan and website that is ready to showcase you as a coach and attract your ideal clients.
When you are finished, you will have a complete business model that you can use to serve your own clients without having to reinvent the wheel!
You are invited to book a complimentary Discovery Session so you can share your aspirations and I can tell you more about how the program works.
How this Spiritual Life Coach Certification differs from other coaching certification programs
My Spiritual Life Coach Certification program is designed for people who want to facilitate meaningful change at the level of the Soul. This is not a crash weekend course that stuffs you full of generic theory. This is a course that initiates you into the holistic lifestyle of peace, connection and Unconditional Love. Even though we can address practical issues around career, relationships, self-esteem, lifestyle, talent, health and fitness, the work of a Certified Spiritual Life Coach always begins on the inside. We use what we see in the physical world to help us understand what is going on with our emotions, our beliefs, any blockages that may be present and also to uncover any hidden strengths and talents. Then we work to unblock the Divine Light and help the outside, material world respond to our client's Soulful Truth. I call this living life from the inside out: We explore our inner world, heal it, nurture it, and facilitate meaningful transformation.
Our job, during this program, is to prepare you to give you a practical approach to coaching and the training to launch yourself as a Certified Spiritual Life Coach who can help bring a person to balance and help restore their dignity and self-esteem.
Your Own Personal Coaching Experience: The Wounded Healer
Being a Spiritual Life Coach is more than just a collection of knowledge and principles. It is about having walked through a myriad of trying experiences and having come out on the other side an appreciative and awakened person. This does not mean that you are free from dark and negative emotions and never experience those feelings. NO. In this approach, your job is to learn to embrace life unconditionally. The basis of our work is Unconditional Love and Radical Self-Acceptance. As we develop these for ourselves, we become better able to share with and teach this to other people. Because of this, a significant part of your coaching certification involves taking your own deep healing journey with me as your coach and guide. The goal here is not to perfect yourself, but to learn about yourself at a profound spiritual and emotional level and to apply the principles and tools of spiritual empowerment to yourself. This will help you develop your intuition and empathy and use them expertly with other people.
You are invited to book a complimentary Discovery Session so you can share your aspirations and I can tell you more about how the program works. You can also get more information and watch an inspiring video on the Spiritual Life Coach Certification program page.

Empathy is our greatest teacher. Intuition is our tool.
Many people who are called to this work are natural empaths. An empath is a person who feels the emotions of other people deeply. Untrained, an empath will take on other people's emotions and make them their own, thus experiencing moodiness, anger, depression and even anxiety that they can't really explain. Empathy is a key tool in our Coach's toolkit. It is exactly because of our natural sensitivity that we can help people transform themselves and it is through our Intuition that we can find the Divine path and directives.
Intuition is our ability to know something without formal teaching. It is natural to everyone, but some of us have a more developed relationship with it than others. Part of our work as healers, coaches and mentors is our ability to use our Inner Knowing to 'see' people and situations. Your training as a Spiritual Life Coach will involve getting very intimate with your intuition and developing a relationship with your very own Spiritual Guidance System.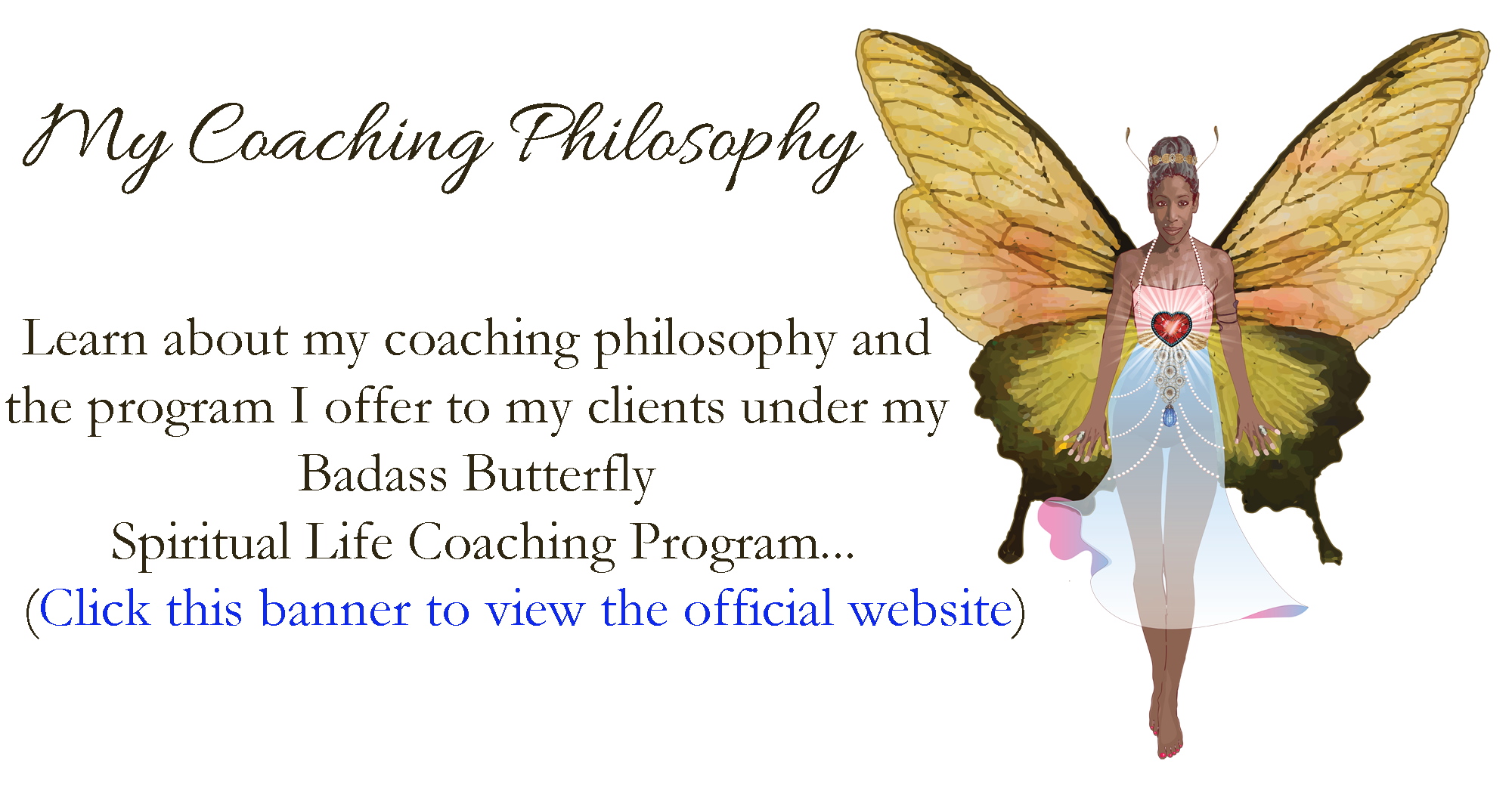 To register for this program, please book in for a Discovery Session with Crystal Lynn Bell to discuss the details, and ask any questions that you may have. At that time, you can get scheduling and payment options and get enrolled.
Your Instructor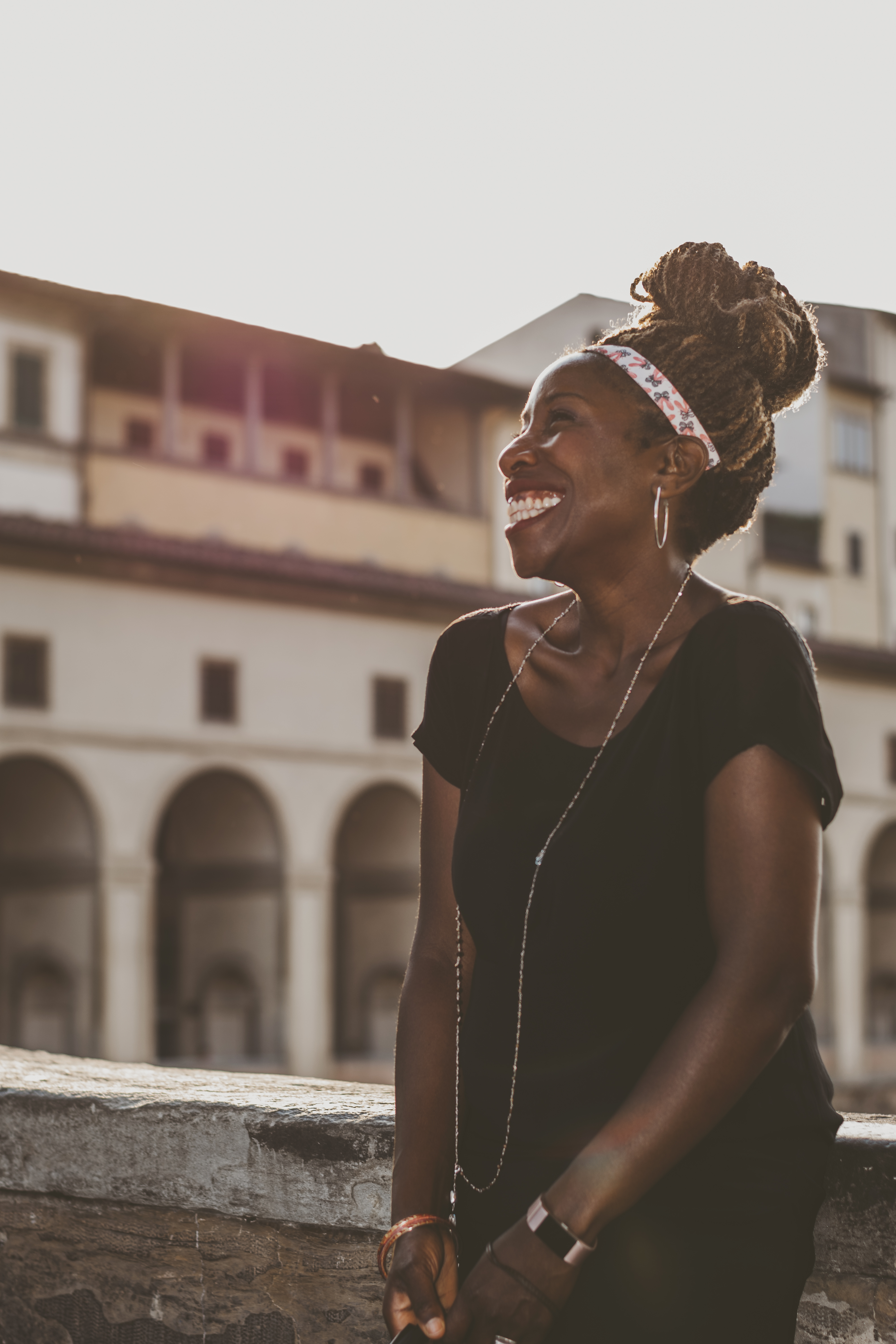 I have been working as a healer, coach, mystic and channel for over 20 years. I came to planet Earth with a clear connection to my life purpose. Spirituality, business, travel, mentoring, teaching and helping other spiritual people discover and manifest their dreams are all my passion. My passion for business building provides me the financial security I need to travel the world and enjoy an abundant lifestyle.
I designed Badass Butterfly's Spiritual Life Coach Certification for the Untethered Soul for heart-centered people who desire a lifestyle that gives them freedom, security and the confidence that comes from knowing you are a spiritual Badass who handles their business.
My experience in business came early in my life. At age eight I opened a lemonade stand in my neighborhood and charged a quarter per cup. Let me tell you that by the end of the summer, I was no longer going to my grandmother with my hand outstretched for spending money. I bought my own ice cream!
My managerial and entrepreneurial skills were formally acknowledged when at the tender age of 18, my parents put me in the primary management position of their multi-million dollar dental firm. I was given the responsibility of managing four dentists, two hygienists, eight dental assistants and six front office staff members. I had been working there throughout high school so when I graduated, I was qualified. My family and I built six offices over the years and I enjoyed the entrepreneurial stuff, but I DID NOT like managing the office. It was stifling and limited and only allowed so much creativity.
After working with my family for 15 years, I took a giant leap of faith and went in pursuit of my true passion-- healing, spirituality and travel. I became a massage therapist and energy healer and I studied philosophy in Paris, France. When I returned home, I opened up my own wellness center in Long Beach, California. From the first year in business, I thrived offering over 1,000 services each year. But then I got the call to become a Spiritual Life Coach. So I got myself certified, sold my wellness center for $250k and traveled around the world while coaching people and building my coaching practice.
Badass Buttefly's Spiritual Life Coach Certification for Untethered Souls is the culmination of everything I've learned in my eight years as a Spiritual Life Coach who built her entire business from scratch. It's everything you need to build your business and thrive while you follow your heart and honor your Soul.
Frequently Asked Questions
When does the course start and finish?
The current course launch starts October 1, 2019 and ends July 31, 2020. The second launch begins February 1, 2020 and ends December 31, 2020.
How long do I have access to the course?
How does lifetime access sound? After enrolling, you have unlimited access to this course for as long as you like - across any and all devices you own.
What if I am unhappy with the course?
We would never want you to be unhappy! If you are unsatisfied with your purchase, contact us within the first 14 days and we will give you a full refund.